I was digging through a file cabinet a few weeks ago and came across some pictures of my dad from the 1970s. We lost dad over twenty years ago, but I remember like yesterday how he fueled my passion for agriculture way back in the 1960s.
I was a wide-eyed twelve year old running around Midwest corn and soybean fields taking soil samples with my little stainless steel soil probe. That was long before "grid sampling" and "precision ag" were common phrases, and I learned about agronomy in the "go take a sample in that low spot over there" school. I remember dad's advocacy on the need for agronomic advisor certification and his mobile plant and soil testing lab, both ideas ahead of their time.
Over forty years later, even with an agronomy degree and a PhD in soil chemistry, I still remember the thrill of the first time I got to "draw the map" myself.
I wonder whether dad ever thought our industry would move as far in the past twenty years as we could or should have. Agriculture is undergoing a fundamental change, but my sense is that it is happening for many of us with as much regret as anticipation. The reason is that the game is changing fundamentally, and many of us would prefer to "play out our hand" without hurting our heads trying to get this all figured out.
I recall my father-in-law (a 90 year-old retired farmer) once telling me how glad he was that he got to retire "before they started farming ugly with that no-till stuff". He loved nice clean fields and a spotless farm – and he wasn't anxious to embrace a new paradigm late in his farming career.
Agriculture 1.0 And 2.0
This "new paradigm" of American agriculture is what I call Agriculture 3.0. I won't spend much time on Agriculture 1.0, which was early 20th century ag – a fairly labor intensive, low productivity affair which fed the people but required 7 million small farms and 30% of the population to do it.
Agriculture 2.0 was the era most of our parents operated in; it began in the late 1950s when agronomic management practices like supplemental nitrogen and new tools like synthetic pesticides allowed us to take advantage of the dramatically higher yield potential offered by hybrid seed corn.
The defining characteristics of Agriculture 2.0 were relatively cheap inputs, dramatically increasing yield potential, and growing returns to scale (read consolidation) at all levels. Awareness of the environmental impacts of off target chemicals or fertilizer was low, and government support policies initiated in the 1930s assured relatively little market risk and actively encouraged consolidation.
A good way to describe Agriculture 2.0 is a 50-year quest to economically produce and globally market undifferentiated #2 yellow corn. We did a heck of a job. Along the way we built systems for crop and animal production, inputs delivery, grain handling, and global marketing that were highly efficient and as undifferentiated as possible (since differentiation drives unit costs up).
Moving On
But guess what? Agriculture is entering a new era – Agriculture 3.0. This new era is not "right" where Agriculture 2.0 was "wrong" any more than the small family farms were "wrong" and the larger farms that replaced them were "right". Change doesn't take time for value judgments. But any old timer who lived through the transitions of farming from the 1940s to the 1970s can probably tell you that along the way there was lots of pain and resistance as the old accepted approaches to doing things was replaced by the "new paradigm".
The shift to Agriculture 3.0 will be driven by two big picture changes that are just taking hold:
1. A movement away from efficiency as the primary focus of nearly all efforts to a new focus on profitability.
Think of efficiency focus as doing old things incrementally cheaper each year. In Agriculture 2.0 the path to greater profitability was almost always through efficiency. As a result, the focus tended to be on input costs (seeds, nutrients, and crop protection) and hard conversion costs (labor, operational). Capital costs were assumed to be a given (unless you topped out your small bank's standard operating lines). But incremental farmland and major equipment purchases tended to be emotional, not economic, decisions. (If you need evidence for this, look how many farmers overpay for farm ground adjacent to their farm or the number of farmers who own tractors that are bigger than needed for their farm's size.) Think of profitability focus as unemotionally looking at all elements that drive the profitability of the farm and creatively seeking ways to sustainably lower costs and enhance quality or develop differentiated products for which you can get paid a premium.
2. A shift from specialization to integration.
In Agriculture 2.0 you were rewarded by taking one narrow task and doing it very well (horizontal focus). As differentiated downstream markets are developed the winners will be those who can link seamlessly up and down a narrow value chain (vertical focus). This requires new thinking and new skills like marketing, risk management, branding, and processing.
Not all producers will be willing and able to seize these opportunities, but the largest and most progressive farmers are the most likely to seize the moment. Smaller (or more likely older) farmers who "don't want to farm ugly" will stay focused on low cost production and make a good living. But a small group will be the leaders in this facet of Agriculture 3.0 and become truly diversified agribusinesses instead of just good farmers.
Practical Implications
Although nobody can with assurance say what the next 30 years will hold for agriculture, a few of the major ways in which this might play out are: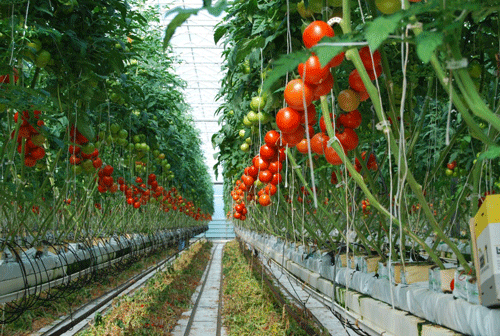 1. Higher levels of institutional land ownership
and the breakdown of traditional support and hedging programs (think lower government price supports and the collapse of MF Global) mean that a more businesslike approach to risk management is essential. In the new paradigm huge sums of money can be made (or lost) in a nanosecond – and both will occur with greater regularity than most of us have ever imagined in coming years.
2. The promise of biotechnology is far greater
than making weed control easier and cheaper and will ultimately result in the long overdue differentiation of downstream markets, allowing smart operators to make money by getting paid more instead of only by spending less. If those of us in upstream agriculture are unable or unwilling to seize this differentiation, ultimately downstream players will build a structure to "back integrate" and we will all be contractors, hired hands in our own industry.
3. Nutrient and pesticide management is going
to move from routine overuse due to relatively low cost to much more precise and judicious use of increasingly expensive, targeted tools. The watch phrase will become "no molecule wasted." The rapid growth of the biopesticide sector and the rapid growth of several specialty fertilizer players are evidence that this trend has already started. By the time my career ends IPM may be more than just a buzzword – we may actually practice it.
4. Equipment and tillage practices will be evaluated
again as energy costs rise, new technologies arise which make true no-till possible, and larger farmers who spend little or no time on a tractor are less driven by emotion and more driven by economics. With enhancements via equipment and genetic technology in disease control, residue management, and cold tolerance, we may actually revisit true no-till and park some big steel. Equipment companies that focus on right-sizing equipment for operations, eliminating unnecessary field operations, and running the numbers on annual cost of use will continue to do quite well.
5. Precision agriculture and related crop consulting services will explode
in importance as the need to integrate diverse data sets and drive active decision-making will replace pretty yield charts (which few growers do much with today anyway). A few courageous and foresighted precision agriculture, crop consulting, and data management firms are already on the cutting edge of helping their farmers truly turn data into dollars.
Bill Gates once said that "We always overestimate the change that will occur in the next two years and underestimate the change that will occur in the next ten. Don't let yourself be lulled into inaction." The bottom line is that we may not see Agriculture 3.0 by 2012, but we might be amazed when we get to 2021 at how much has occurred in ten short years.
A Few Questions To Ask Yourself
I realize that these profound changes are likely to strike many readers as patently foolish, especially those with the greatest investment in Agriculture 2.0. But I challenge you to ask yourself the following questions:
• At what farm size will the ability to manage scale and complexity outweigh the efficiency of being bigger?
• At some level of retail consolidation will the efficiency and cost gains of scale be outweighed by the difficulty of providing specialized agronomic advice and high levels of individual customer? Is it possible to be too big in retail?
• At what scale and price will the trend towards bigger and more efficient equipment reach its peak? How big a planter is actually too big and cumbersome to be truly efficient given the average farm and field size?
• At some price of energy will the net economic return drive us back to true no-till?
• At what price of fertilizer will efficient broadcast application of bulk granular fertilizer become less logical and banded use of highly available niche fertilizers become more logical?
• At what percentage of the food market becoming "natural and organic" will the use of "inefficient" IPM become more plausible and practical?
• At what percentage of the corn market being identity preserved to meet the needs of unique customers (e.g. industrial chemical production, ethanol, non-GMO) will the current monolithic grain handling infrastructure become inefficient due to an inability to reliably segregate and differentiate grains?
Think About Tomorrow, Today
Agriculture is going to change more in the next fifteen years than the last fifty. Agriculture 2.0 has reached a tipping point, and Agriculture 3.0 will be driven by economics, environmentalism, the incredible promise of synthetic biology, and changing consumer demand.
Doing what we have always done a little better every year is necessary but insufficient in this new world. What are you going to do new today?
Massive amounts of money will be made and lost in this new, high volatility world. Assured profits and risk management will be driven by your individual initiative, not the government or financial markets.
Every player is the ag system needs to ask themselves if their current focus will be on the right side of history when we look back in 20 years. Today is the day to start.