The Cat is Finally out of The Box O'Campo Names the six Kenyans Who in the ICC's Opinion Bear the Greatest Responsibility for the 2007/2008 Kenya's Post Election Violence.
And Ruto Wept-Coincidentally Henry Kosgei Is Right Behind Him Birds of A Feather, Flock Together.
William Kipchirchir Samoei arap Ruto.-Suspended Higher Education Minister of the Republic of Kenya.
Ala! Kumbe O'Campo Alikuwa Serious Na Hii Story, Woi.
Uhuru Muigai Kenyatta-
Deputy Prime Minister and Minister for Finance of The Republic of Kenya.
"Perhaps If I Pretend To Be Blind I Might Convince O'Campo That I Saw Now Evil, Heard No Evil And Did No Evil."
Francis Kirimi Muthaura-Head of the Civil Service and Secretary to the Cabinet of the Republic of Kenya
.
"Let Me Start Crying In Advance The Mursik This Christmas Will Be A Bitter Mix To Swallow Thanks To Arap Okambo-Na Huyo Asikanyage Eltoret!"
Joshua Arap Sang-Senior Editor and Head of Operations KASS FM .
"Wallahi Waria! Ningejua Singekula Mugoka Ningebaki Na Giza, Na Hivyo O'Campo Pia Angebaki Pia Kwa Giza".
Major General Mohammed Hussein Ali-
Former Commissioner of the Kenya Police.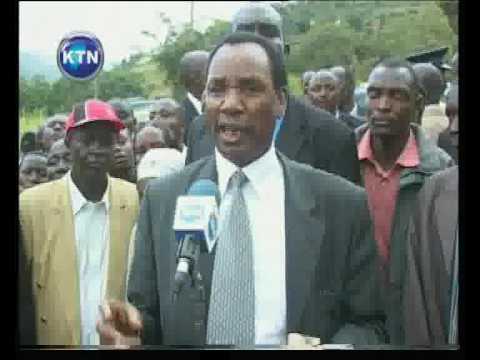 "Tugun! Huyu O'Campo Si Ajaribu Tu Bole Bole Kuingia Tinderet Ili Apate Cha Mtema Kuni".
Henry Kosgei-ODM Chairman and Kenya's Minister of Industrialization.